More recent history
Challenger: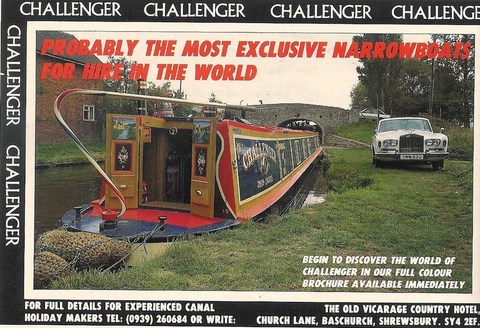 More recent history (2008 or later)

In 2008 Challenger, with an estimated 60 boats in its scheme, went bankrupt, and in 2010 the MD, Ed Rimmer (pictured left) was arrested under fraud investigations.
ABC (Alvechurch Boat Company) Leisure bought the name (I confess I have no idea why, I would have thought it had a very bad reputation) while a firm called BCBM was set up by the former general manager of Challenger and they took over the management of SOME of the boats, where others have become "private" groups (i.e. with no management company) and some have had ABC Leisure take over the management of their boats.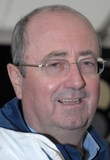 ABC Leisure themselves are main players in hire and marina ownership as well as having a timeshare arm called Deckshare.


More recently, in 2014, BCBM took over the running of the shared ownership craft being operated by ABC as ABC decided after their shared ownership manager left that it was the best way forward in the long run.
---
Read more about challenger here
---
OwnerShips: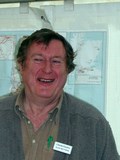 In early 2010 Allen Matthews, the MD of OwnerShips died, and soon after the company he owned, OwnerShips, went in to administration. OwnerShips managed around 100 boats, and some have gone on to become "private" and some have looked towards BCBM or ABC for management of their boats.

Some staff of OwnerShips have formed Ownashare Cruising to act as a management agent for any boats that wish to join them, although this was been slow to get moving and it was deceided in 2018 approximatly that it could never become viable.

The firm was passed over to somebody who built their boats from them and soon after he in turn passed it to CareFree Cruising who now own it.
Most, if not all, of the former OwnerShips staff have left.
---
Shared Ownership, or at least commercial shared ownership, has by now (2009 ish) become something of a dirty word around the canals, with people afraid to "dip their toe" in for fear of losing money should the firm cease trading.

However, in the case of the two major companies that failed all the customers who owned "normal" shares in the boats kept hold of them. The only people to lose were those that had loaned the companies (both of them) money to fund other operations within them aprat from, perhaps, their annual maintenance payment which in some cases was lost.

Shared ownership is, inherently, a safe place to venture in to. Private schemes seem to flourish and demand for shares seems high.

Commercial schemes now have something of a bad reputation but as long as you know that if the firm you are with fails you will still own your share then any boat should be a safe place for your money.

My only advice is to make sure the boat actually exists before you hand over your hard earned cash and that the person selling it to you owns it to sell in the first place!

A boat in a commercial scheme (i.e. a managed boat) will cost you more each year as you have to pay them a fee to manage the boat for you, but some would argue that the boat would be better operated.
---
I (Philip, writer of this site) worked for OwnerShips for eight years.

Read the full inside story of what went on here
---
OwnerSnips
The owners within OwnerShips wrote and published an excellent internal magazine which was then circlated by post to each and every one of them. It helped to foster an "Exclusive Club" atmosphere.

You can read every edition of it stating here
---
Where to find shares
If you are looking to buy or sell a share, or just want to see what is available, then please visit our sister site
here